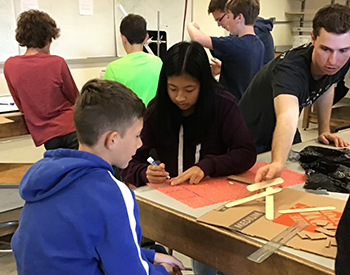 Getting involved in a student organization is a great way to connect with fellow physical sciences students. Whether you get involved with a discipline-specific student organization dedicated to peer mentoring or a student group dedicated to diversifying STEM— there is a student organization for you! Student organizations enhance the college experience by providing opportunities to learn outside of the classroom.
There are specific funds available for funding student organizations in chemistry & biochemistry, physics, and mathematics. Student organizations within these departments seeking funding should contact the Student Success Center at  physci-success@ucsd.edu.
Here are a few organizations you might be interested in joining!
Click each image for an informational video on the organization.