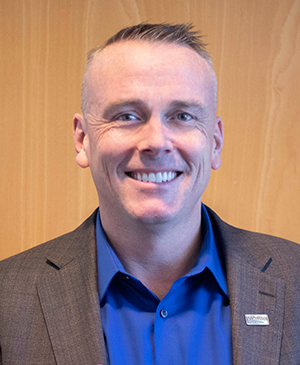 The Student Success Center represents a turning point for the School of Physical Sciences as we look for impactful ways to support our students' academic and career success—especially outside of the classroom. It is a resource born from students' desire for access to professional development, support, and advice tailored to planning for their careers in science. This concern—coupled with the division's commitment to improve academic achievement, especially among first-generation, underrepresented minority and transfer student populations—led to the creation of The Center. 
The Center serves as a key resource that provides physical sciences students with learning beyond the classroom and knowledge beyond a degree. We approach our commitment to student success with enthusiasm and optimism, as well as gratitude for the unwavering and generous support of many—from university leadership, faculty, and staff to alumni, industry partners, and donors. This combined energy, creativity, and persistence leaves an indelible mark on the physical sciences that is certain to benefit the countless students who walk through The Center's doors on their way to fulfilling careers.
The Center's own success is in the capable hands of Faculty Director Thomas Hermann and Director Franklin Garrett. Their vision, dedication, and hard work inspires and ensures that The Center—through its internship opportunities, academic support, social inclusion, mentoring, leadership training, and more—is here to stay.
Steven Boggs
Dean of Physical Sciences
Chancellor's Associates Chair in Physics